Robbie Shakespeare, Influential Reggae Bassist Dead at 68
During his long career, Robbie Shakespeare played with artists and bands such as The Rolling Stones, Sinead O'Connor, and Bob Dylan. He was also nominated for 13 Grammys, winning two. 
Robbie Shakespeare, who with drummer Sly Dunbar formed one of the world's most sought-after rhythm sections, Sly and Robbie, died at the age of 68.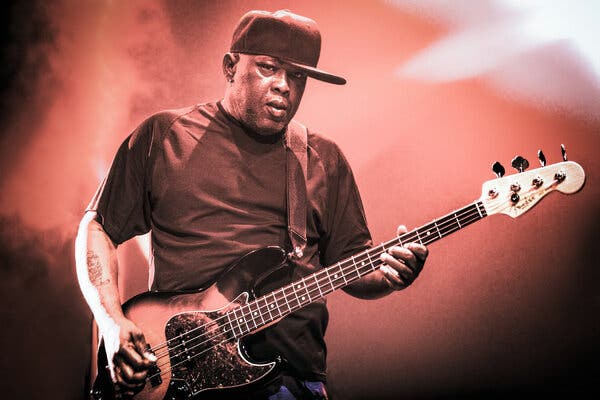 The bassist died in Florida, where he had recently undergone kidney surgery, according to  Guillaume Bougard, who was a family friend and musical collaborator.
"Sly and Robbie took bass playing and drumming to the highest level as they developed music for themselves as a group, as well as for many other artists locally and internationally," Jamaica's Culture Minister Olivia Grange said in a statement.
"When it comes to reggae bass playing, no one comes close to having the influence of Robbie Shakespeare," Jamaican Prime Minister Andrew Holness added.
Shakespeare, who was born in the Jamaican capital of Kingston in 1953, was taught to play bass by Aston Barrett of The Wailers and went on to have a nearly 50-year career.
Shakespeare's bass playing helped Sly and Robbie become one of the most important rhythm sections in reggae and dub, and in music in general. While he also collaborated with a variety of other musicians including Bob Dylan, Sinead O'Connor, The Rolling Stones, and Madonna.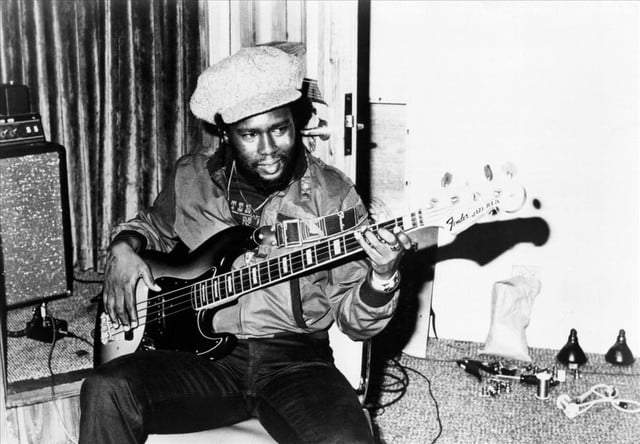 Sly and Robbie's discography is extensive and diverse; in addition to producing many studio albums under the Sly and Robbie moniker, the team also produced Chaka Demus & Pliers' hits Murder She Wrote and Bam Bam, and contributed to the soundtracks of several films, including Poetic Justice (1993).
Shakespeare was nominated for 13 Grammy Awards over his illustrious career, winning two: Best Reggae Recording for Anthem in 1984 and Best Reggae Album for Friends in 1998.
Shakespeare was ranked 17th on Rolling Stone's list of the 50 best bassists of all time last year. Rolling Stone claims that "no other musical entity in the post-Marley era has been so pervasive in crafting the sound of Jamaica and conveying it to the globe."
Notable musicians like Keith Richards of The Rolling Stones remembered Robbie saying, "A brilliant bass player and I will always remember the best times with Sly and Robbie."
So saddened to hear my old dear friend Robbie Shakespeare has passed away! A brilliant bass player and I will always remember the best times with Sly and Robbie! My sympathy and condolences to his family and friends. Jah Wonderful! Keith pic.twitter.com/f3dLS1lvHr

— Keith Richards (@officialKeef) December 9, 2021
The bass is everything in Reggae music and Robbie Shakespeare played his bass guitar like nobody else; he made the beat drop, speaker boxes shook and we rocked.His passing is a tragic loss; his contribution to the genre is immeasurable. RIP Robbie Shakespeare. pic.twitter.com/3JMMtbUrm1

— David Rodigan (@DavidRodigan) December 8, 2021