Jackson Guitars Unveil New X Series Basses
The Jackson X Series instruments include purebred Jackson DNA, including excellent tone, ultra-fast playability, and incredible value for the 21st-century guitarists.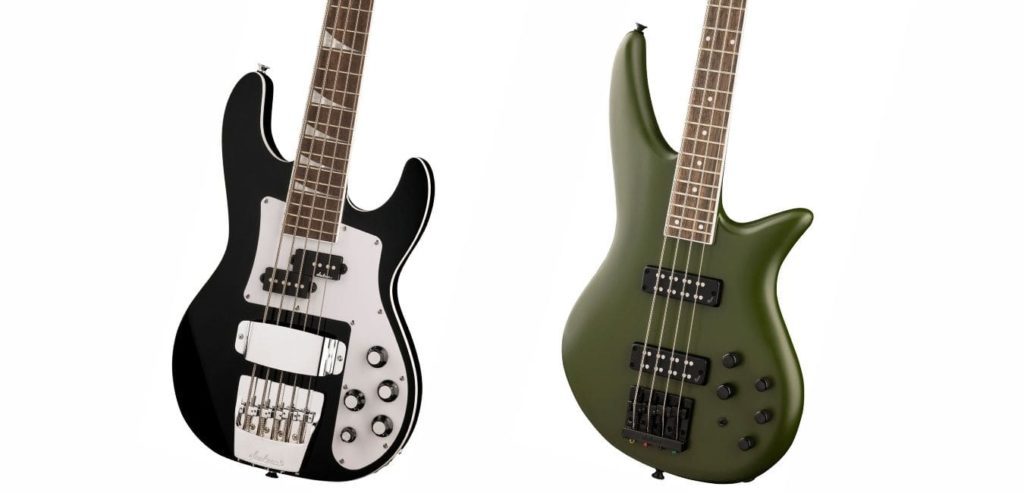 The Jackson X Series represents players' "first touch" with the true Jackson vibe, featuring all of the brand's most popular platforms and even a few newer ones – all of which are now available in all-new finishes!
Jackson X Series Concert Bass

The all-new Jackson X Series Concert Bass is a versatile instrument that will add thunder to your music. This instrument is an incredible value and is ideal for rock and metal players that require a fast neck, powerful tones, and great looks.
This 35″ scale bass features a poplar body with a graphite-reinforced neck-through-body system that creates impressive sustain. It also includes a really fast maple neck contour, 12″-16″ compound radius bound laurel fingerboard, and 24 jumbo frets. This five-string bass has a Jackson J-style bridge pickup, with an added pickup cover, and a P-style neck pickup.
The pickups are powered by an active 3-band EQ circuit. The active electronics ads punch, cut, rumble, or grunt to the sound. In addition, a new chrome Jackson Bass Bacher V hardtail bridge improves note accuracy and sustains without changing your carefully produced tone. No matter how hard you dig into the strings, the sealed die-cast tuning mechanisms maintain them in tune. This instrument is available in gloss black and snow-white finishes. 
X Series Spectra Bass

The Jackson X Series Spectra Bass takes the adventurous player on a daring bass voyage. Introducing a powerful all-new entry in Jackson's neck-through body bass lineup. With modern styling, flexible tone, and unbeatable value this bass would be a great addition to anyone's bass collection.
The offset Spectra Bass body shape was created with the touring musician in mind. The larger upper horn on its nyatoh body evenly distributes weight throughout the instrument for ideal balance and playing comfort. With a fast neck contour, 12″-16″ compound radius laurel fingerboard, and 24 jumbo frets for improved playability. Furthermore, the graphite-reinforced through-body maple neck with scarf joint delivers tremendous sustain.
Even the most experienced and progressive bassists will benefit from the Spectra's complete sonic spectrum. A dynamic foundation with punch, power, and note articulation is created by dual passive medium-output humbucking pickups. A two-way toggle switch for pickup splitting, 3-band active EQ, blend control, and volume control with a push/pull selector provides a wide range of tonal variations. 
This four-string bass also has a HiMass hardtail bridge, which boosts sustain and attack. This instrument is available in Matte Army Drab and Gloss Black finishes.
To find out more about these instruments, visit their website – www.jacksonguitars.com