BOSS Loop Station Unveils New RC-5 and RC-500 Pedals
BOSS just announced their newest addition to their long line of loop station fx-pedals, the RC-5, and the RC-500. These new, next-generation BOSS fx-pedals have some new exciting features, such as, the new class-leading 32-bit AD/DA and 32- bit floating-point processing, onboard rhythms, onboard memory for storing loops, and backlit displays to name a few. The new single-track RC-5 and dual-track RC-500 offer an impressive 13 hours of stereo recording. Furthermore, you can attach a footswitch or an expression pedal as well for more freedom in your playing.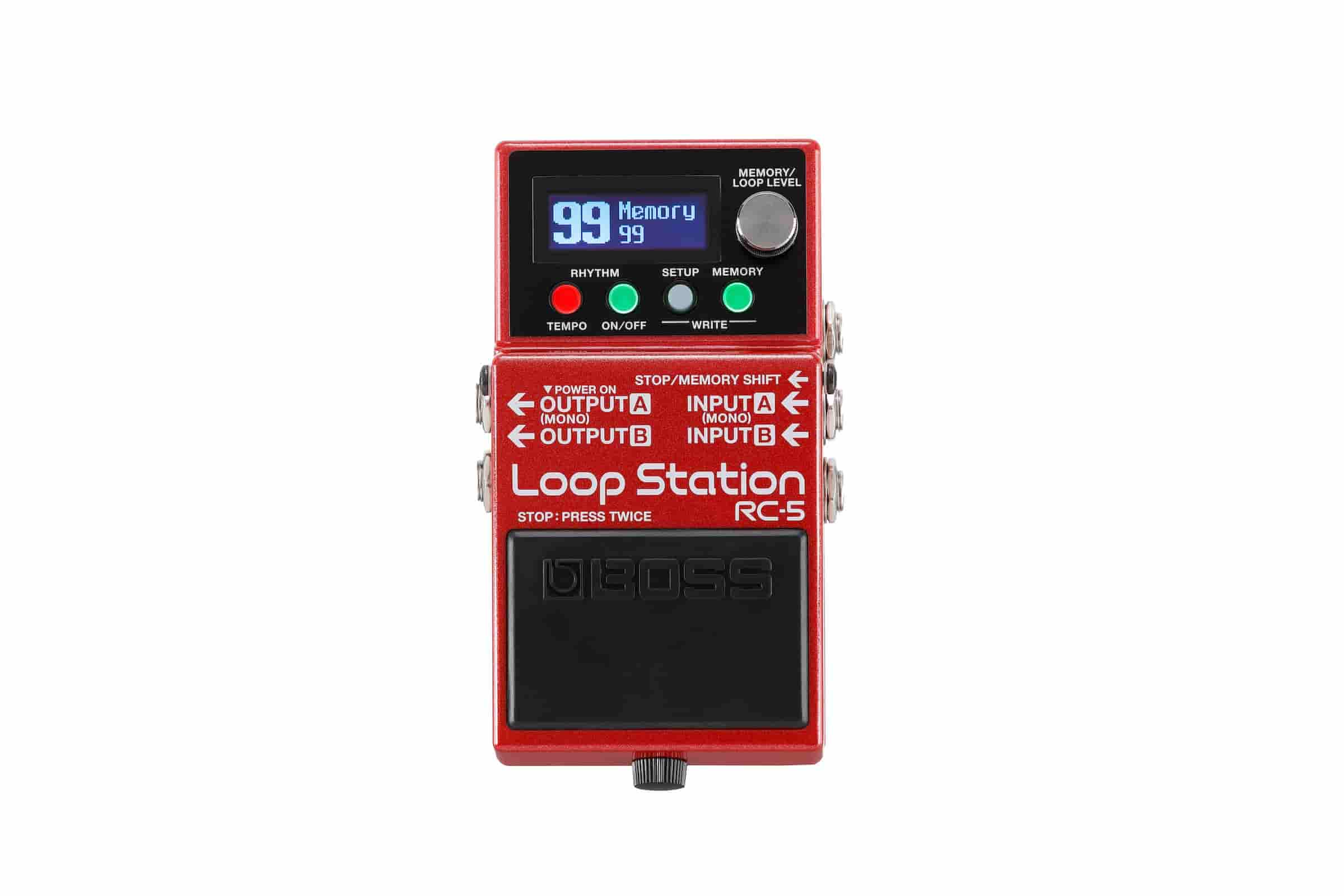 BOSS RC-5
The RC-5 is the more compact pedal in their BOSS loop station pedal series. the RC-5 has the most advanced interface available in any stompbox looper to date. The display backlight changes color every time you choose a different setting, for example, it has different colors to indicate recording, playback, overdub, etc. It also has a multi-function parameter knob which makes it easy to navigate rhythms, system settings, and more with just a turn of a knob.
The RC-5's interface makes it easy to understand it and use it right away, but if someone wants to go deeper with more complex functions with this BOSS loop station, that is possible as well. There is space for two external footswitches for direct control of functions or an expression pedal for continuous adjustments. The RC-5 also includes MIDI I/O on space-saving TRS jacks—a first for any compact series pedal—providing even deeper control for players with advanced systems.
Check out this video demo of the RC 5 Pedal 
Boss RC-500
The RC-500 is the more complex version of the RC-5. This is ideal for guitarists, singer/songwriters, multi-instrumentalists, or basically anyone who wants to take their looping to the next level. You can connect guitars, basses, and even a mic with its XLR input – phantom power is also available on the RC-500 if needed. The RC-500 has two tracks which can be used independently for song-style looping or composition. It also has display lights that change color in accordance with what you are doing with the pedal, just like the RC-5. This pedal also has three built-in footswitches or better operation, they are fully customizable so you can use it the way you want. It also has a MIDI I/O on TRS jacks.
Check out this video demo of the Rc-500 pedal 
Both the loop-station pedals come preloaded with 57 rhythms—each with A/B sections for better songwriting inspiration. Additionally, Drum kit sounds can be changed to suit your musical adventures. There are 7 kits available in the RC-5 and 16 kits in the RC-500.
Both pedals have 99 phase memory which let us store loops as fast we create them, complete all the custom settings you created for that specific loop. Audio can be backed up to any computer via USB cable.
Availability & Pricing
The RC-5 will be available for $199.99 and the RC-500 will be available for $349.99 in October 2020.
To learn more about the RC-5 and RC-500 Loop Station pedals, visit BOSS. 
To check out more articles from Insta of Bass, click HERE.