Cliff Burton Estate Release Cliff 'Em All Limited-Edition IPA Beer
Cliff Burton's estate has released Burton: Cliff 'Em All, a limited-edition IPA beer named after the late Metallica bass guitarist.
The drink was created by California-based companies KnuckleBonz and Calicraft Brewing. It is made with Simcoe and Citra hops, has a 6.4 percent alcohol content, and is described as "hoppy, aggressive, and crushable."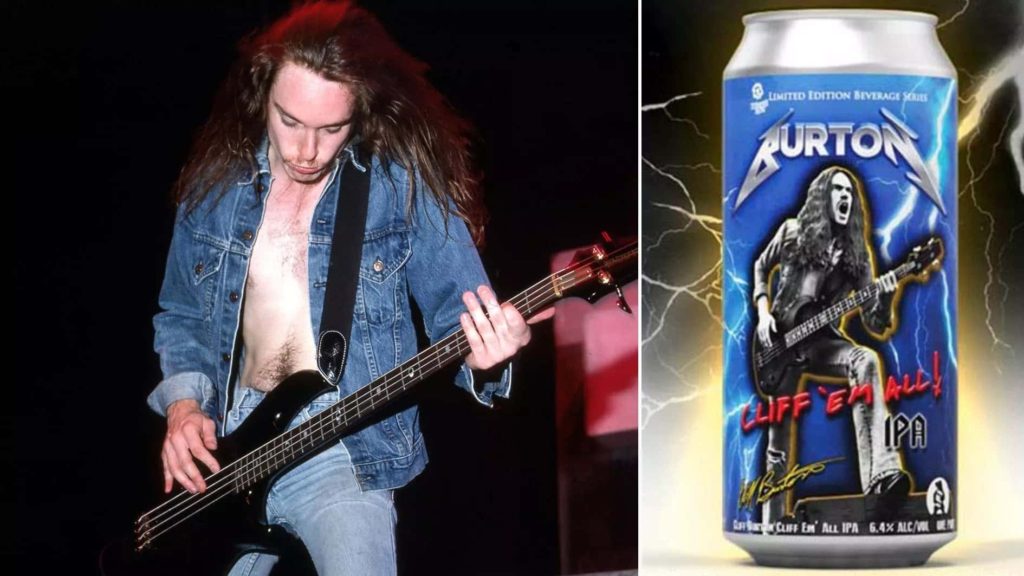 The Cliff Burton Music Scholarship Foundation for Rising Youth Musicians will receive a portion of the beer's sales revenues.
"The Cliff Burton Foundation is concentrated on supporting the next generation of musical talent, continuing the purpose of Cliff's father, the late Ray Burton," the Burton family states in a statement.
KnuckleBonz CEO Tony Simerman echoes the Burton family's statement: "We are delighted to be collaborating with the estate to deliver premium products to music fans that help contribute to helping these amazing and hard-working adolescent musicians."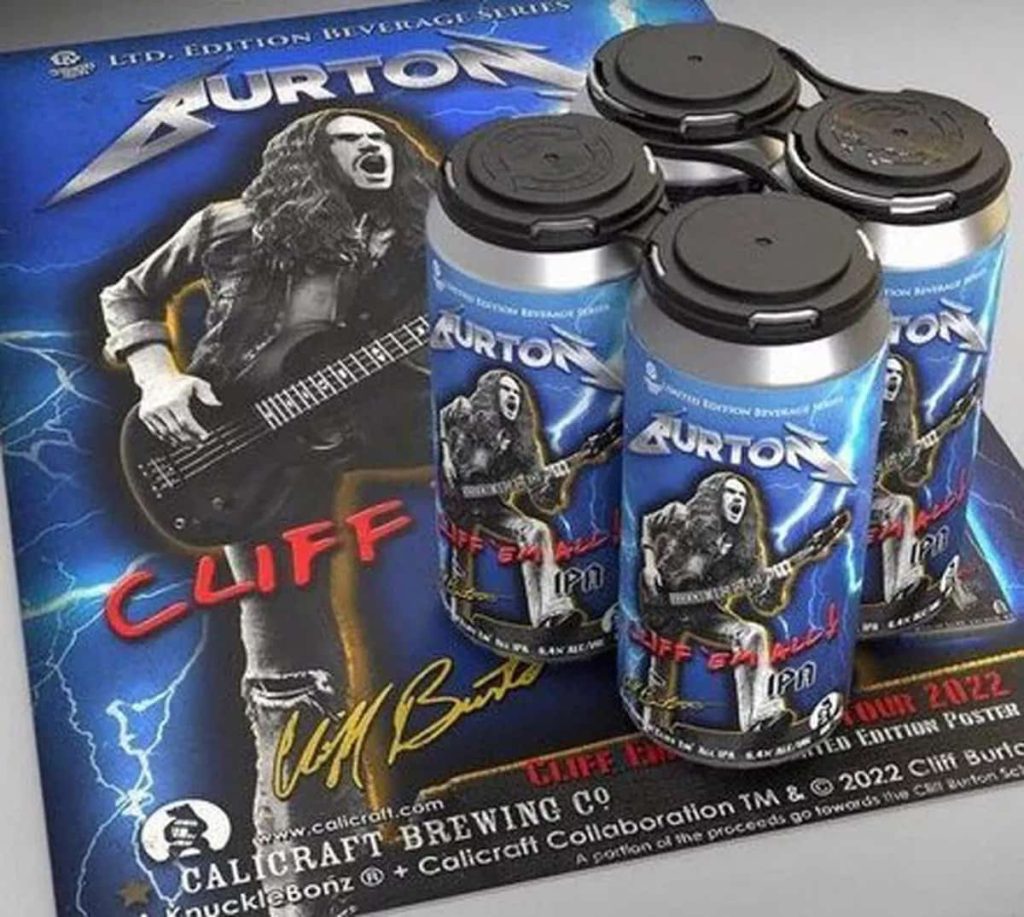 Tony Simerman continues: "Not only is this organization and everything it stands for near and dear to our hearts here at KnuckleBonz, but remembering Cliff in any way, shape, or form is also essential to us." 
"His unwavering honesty, enthusiasm, and drive, together with his obvious musical talent, have gained him our greatest admiration. We are pleased to be working with the Burton family on anything related to Cliff Burton."
Cliff Burton: Cliff 'Em All beer is exclusively available in the United States and is available in 8-, 12-, and 24-packs. The first 500 orders will receive a free poster. Visit craftshack.com for additional details .
The new limited-edition beer is the latest in a long line of Metallica-related alcoholic beverages. The thrash metal legends released their own beer, Enter Night pilsner, in 2019, and they continue to market their own Blackened American Whiskey.
In other Metallica news, Master of Puppets was recently featured in the hit Netflix series Stranger Things, causing a brief revival in popular culture and inspiring guitarists to rediscover this 1986 metal classic song.