EBS Pedals Released at NAMM 2021
NAMM 2021 - Believe in Music Week
Even though this year's NAMM Show was an online-only event, companies made the most out of it and came out with really exciting new products. EBS was one of them. They came out with a plethora of new effect pedals which adds to their already amazing lineup of products.
This Swedish company was founded in 1988 and has been a forerunner in bass guitar equipment manufacturing. Their very first product was a rack-mounted bass preamp called the EBS-1, which started their journey that continues to this day. They make bass guitar amps and pedals at the highest quality. Their philosophy is to offer a natural and transparent tone and to capture the pure sound of any instrument.
Their artist lineup is also pretty impressive. Some of the most in-demand bass players in the world play EBS amps and effects. For example, artists such as Billy Sheehan who has his own signature pedal (check it out below), Alex Al who was Michael Jackson's last bass player, Henrik Linder from Dirty loops, Stanley Clarke, Tal Wilkenfeld, Adam Blackstone, Jamareo Artis, bassist for Bruno Mars, all use EBS gear. This is just a brief list, go to their website to find out more – www.ebssweden.com
So now let's check out the new pedals –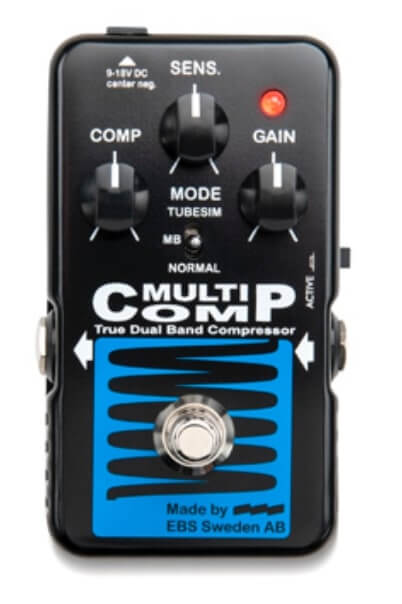 Analog, high performance, multi-band compressor pedal. It features a sensitivity control to adjust the response to the incoming signal level. It can be powered with up to 18V DC, which increases the headroom.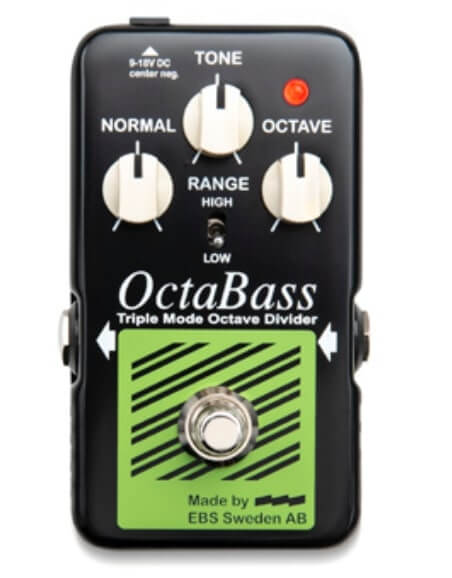 "This analog octave divider creates a single note one octave below the pitch of the played note, adding a new dimension to your sound." It features a new tone control to change the character of the octave sound. The new, unique Range switch optimizes the tracking performance higher up or further down the fretboard.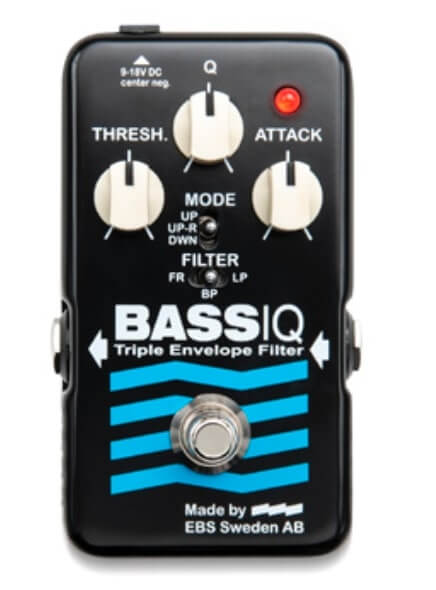 This analog envelope filter pedal will give you the most responsive and funky sounds out there.
"The 'Blue Label' edition features a new Q control to decide the sharpness of the effect and a new pass filter switch to add variations in the character of each sound."
This fx-pedal is a high gain distortion pedal. "Thin, Normal, and Deep character extends the versatility to cover more than just bass."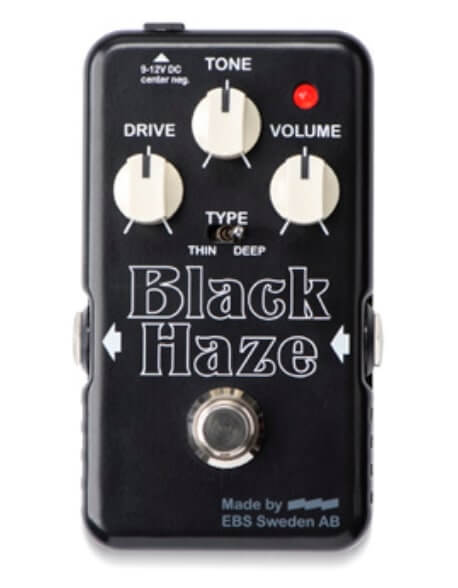 Similar to the Drive Me Crazy pedal but with more of an analog fuzzy overdrive rich sound. "Thin, Normal, and Deep character extends the versatility to cover more than just bass."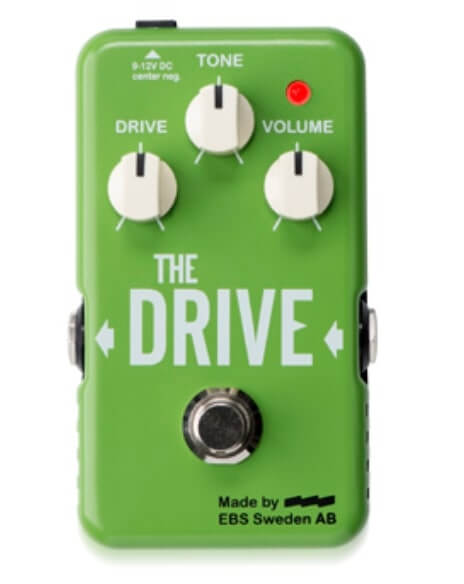 This pedal is an analog boost/ overdrive pedal. "The Drive turns your bass sound into a vintage dream or boosts your signal when needed."
7. UniChorus Studio Edition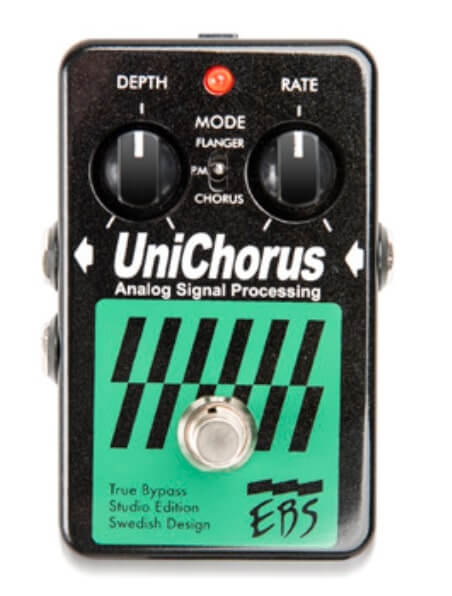 This pedal has a low noise studio-quality chorus, flanger, and pitch modulation effects.
8. DynaVerb Studio Edition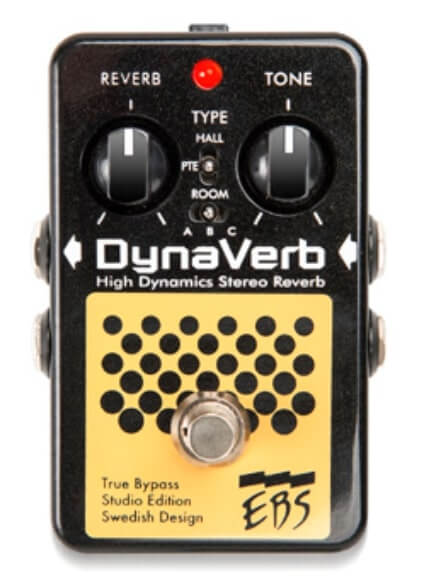 This pedal provides eight different stereo digital reverb effects, all in a compact pedal.
9. MetalDrive Studio Edition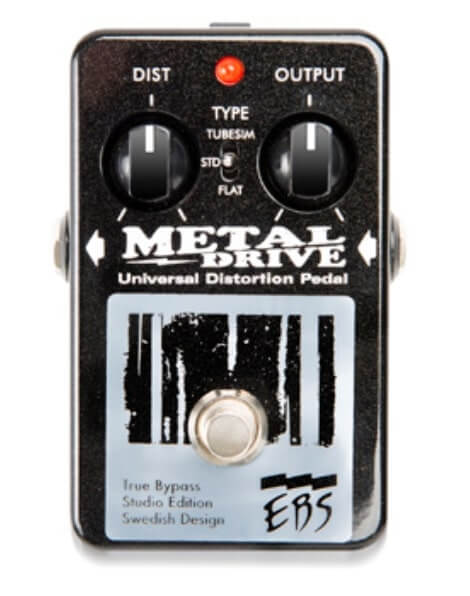 Perfect pedal for anyone who is looking for the best metal distortion bass sound.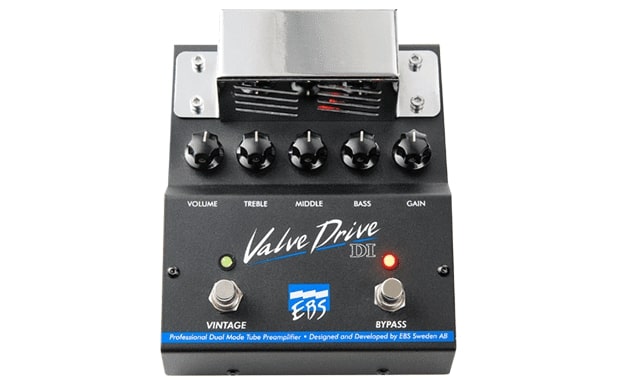 This DI pedal provides everything from classic warm tube sound to fat tube distortion. "This is real tube technology baked into a pedal."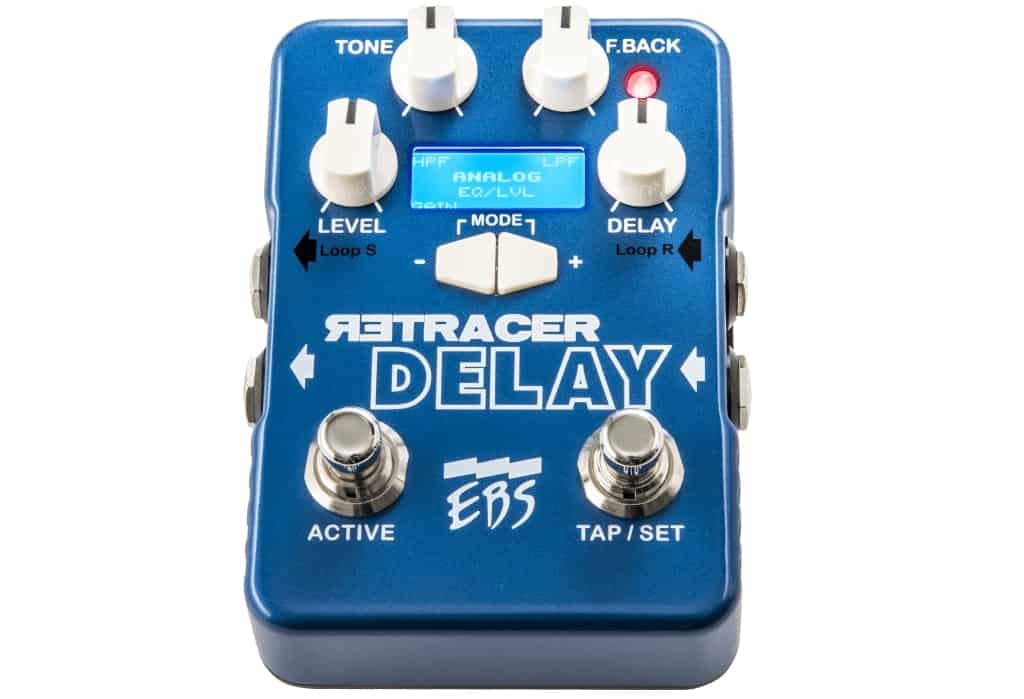 Great delay pedal that also has desktop sound editing features. It has more than 200 available program slots divided into 8 banks. The possibilities seem to be endless.
12. Billy Sheehan Ultimate Signature Drive.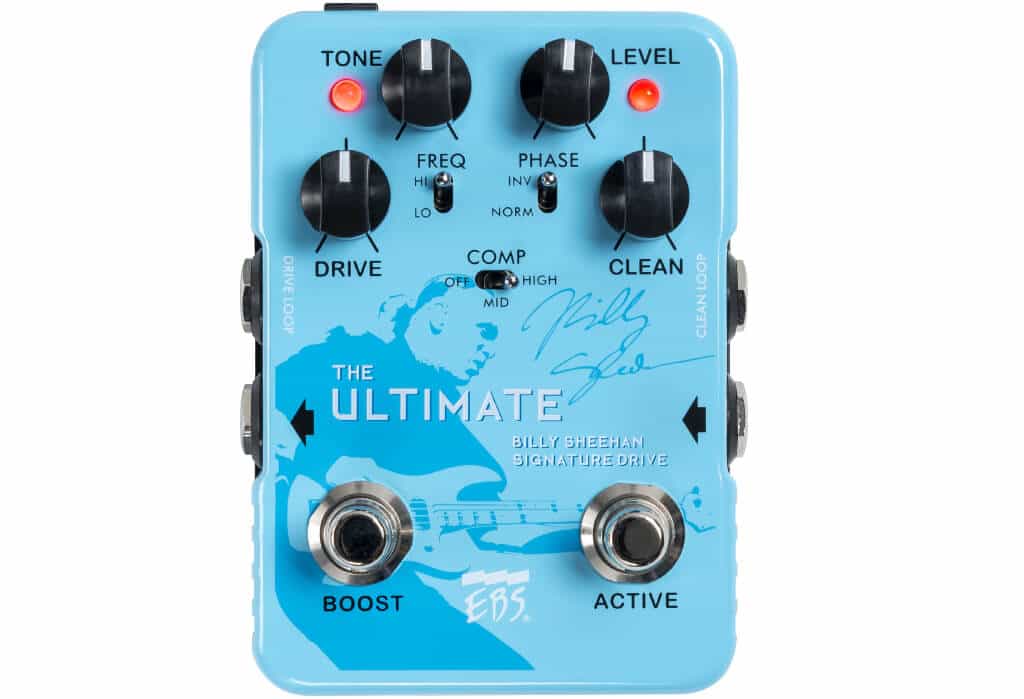 "Imagine having both a clean and a distorted bass rig that you can blend as you wish but without the need of two, complete, rigs? If that's you, this is the ultimate pedal for you!"
"This pedal is updated with input from Billy's experience of using its predecessors on the road, to give you the ultimate Billy Sheehan experience in one, single, pedal!"
EBS released a lot of new and exciting pedals this year. Hopefully, later this year we can even try out these pedals in real life as well.
To check out more FX-Pedal features from Insta of Bass, click HERE.