Ernie Ball Releases Limited VPJR Super Bee Tuner Pedal
The Ernie Ball VPJR "Super Bee" Tuner, which is limited to 500 units globally, is the ideal 2-in-1 pedal. Combining precise volume control with an increased quality digital tuner. The pedal includes a chromatic tuner that is both fast and accurate, as well as a graphic volume display that is both visually appealing and simple to use.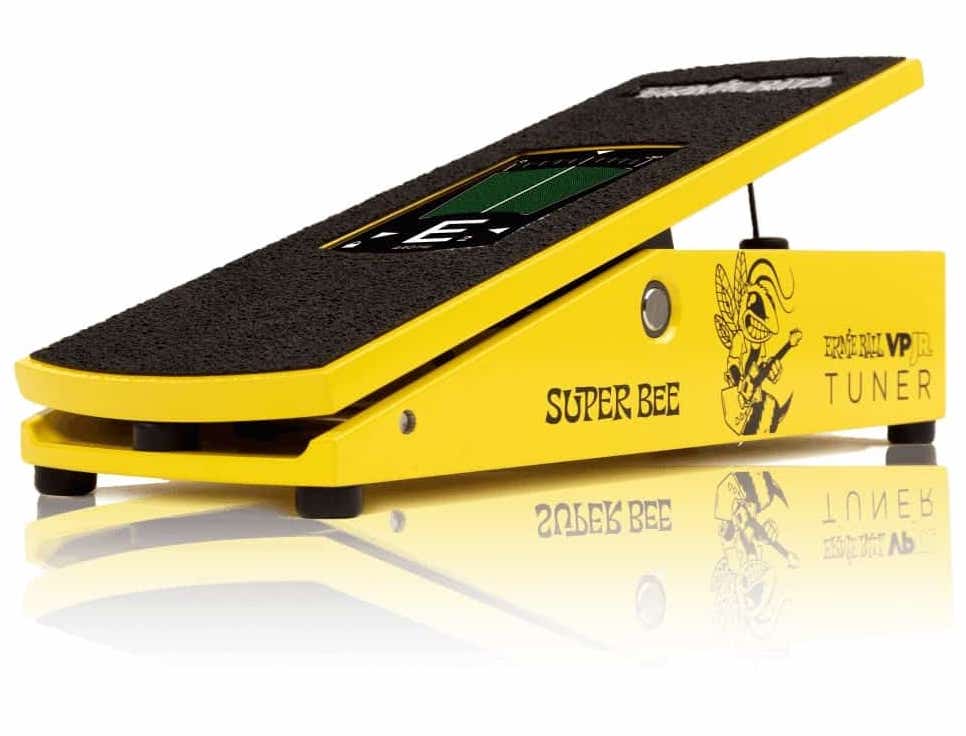 Depending on the signal level, the big display automatically shifts between tuner and volume modes, allowing the user to tune at a low volume. Other "always-on" options, on the other hand, can be accessed by double-tapping the touch screen. The tuner can be adjusted to a number of different ideal reference pitches.
Ernie Ball VPJR Tuner Pedal 
The increased quality digital tuner on the pedal provides a smooth, accurate, and aesthetically beautiful tuning experience. Unlike a standard volume pedal, the digital screen also displays your volume level visually.
The compact, sturdy design of the pedal includes an aluminum housing with a stronger, more durable PVC-coated Kevlar wire that ensures continuous tension throughout the foot sweep.
Select one of three settings by double-tapping anywhere on the upper half of the screen: volume only, tuning only, or volume + tuning. Double-tap anywhere on the lower part of the screen while the tuner is shown to bring up the pitch menu. The tuner's reference pitch can then be changed by single tapping any of the frequencies. The pedals are tuned to the usual 440 Hz, however, there are options for 432 Hz to 447 Hz. Simply press and hold the lock icon for three seconds to lock or unlock the touchscreen.
On your pedal rig, the VPJR Tuner can be utilized as a master or gain control. It may be used with practically any 9 to 18-volt power adaptor you may have laying around. With 9 to 18 volts of headroom (depending on the power source), the mono input port can handle both passive and active audio inputs, making it a perfect tuner pedal for both bass and guitar.
To find out more about the Ernie Ball VPJR "Super Bee" Tuner Pedal, go to their website – www.ernieball.com