TikTok Musicians: Shaping the Music Scene with Fender
PRESS RELEASE – Fender today announced the launch of the all-new Player Plus Series. As a new generation of guitar players, such as TikTok musicians continues to emerge, Player Plus puts the power of guitar squarely in their hands with new versions of Fender's most iconic models. Combining precise playability with unbridled style, these seven guitars and basses are engineered to remove any obstacle to effortless playing and are finished in vibrant, head-turning colors. 
Player Plus is an extension of the Player Series, which was the most widely-adopted Fender guitar series in 2020 and has sold over 400k units since its 2018 debut. Thanks to TikTok Musicians, millions of new players began their learning journey during the pandemic, and for many, the Player Series provided a seamless entry into the Fender brand.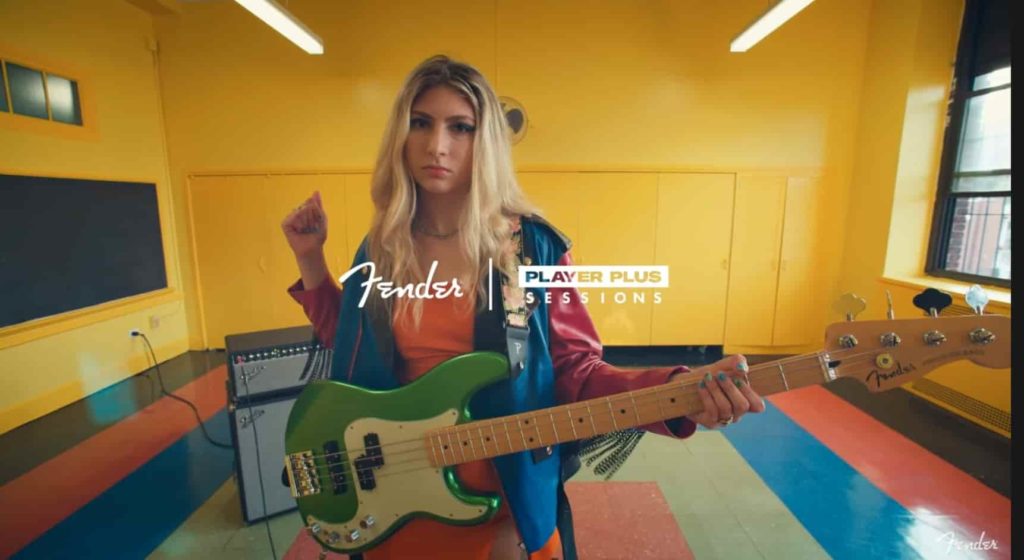 As digital platforms like TikTok have opened up new pathways for artists to find worldwide audiences, Fender has designed Player Plus for the generation leading the charge: both online and as live music begins to roar back after its hiatus. The launch of Player Plus will also serve as the debut of Fender's very own TikTok, @fender. 
Fender's presence on the app will include exclusive content, product demos and educational content, tailor-made for both passionate musicians and aspiring artists. To highlight Player Plus on TikTok, Fender has teamed up with guitarists currently pushing the boundaries of genre and creativity in terms of what and how they are creating music. They include Blu DeTiger, Hannah Dasher, Gabriel Garzón-Montano, The Destroy Boys, and the Nova Twins.
The launch of the Player Series in 2018 helped spark a movement in the guitar industry, one where Fender has committed to showcasing the youthful, creative, and evolving universe of guitar and bass. This movement has been accelerated over the past twelve months with even more new players entering the world of guitar than ever before. This new generation of players have more diverse opinions, styles, tastes, and perspectives than any cohort of guitarists before them. 

The launch of Player Plus is Fender's continued opportunity to unite this new generation of guitar players with a campaign that bridges creation, energy, and style with expression, connection, and collaboration. With the new Player Plus Series, Fender aims to highlight the diverse perspectives behind the creativity and self-expression that will shape the style, culture, and music of the future.
The future of music has inherently adapted due to the rise of social media platforms like TikTok, which amasses over 100M monthly active users, many of which are TikTok musicians.
As a result, Fender is launching its own TikTok this month to inspire not only guitarists but also other content creators on the platform. Additionally, the new lineup of models will be featured in Fender's new content series, Sessions Plus. Building on the fan-favorite Fender Sessions, Sessions Plus profiles the artists at the forefront of a boundary-pushing musical subculture and the Player Plus guitar or bass they use to bring their passions to life. 
The series highlights how digital platforms have created new genres and made old ones more dynamic: from Blu DeTiger taking bass playing to center stage, to Destroy Boys' new twist on time-honored punk genres.
All Player Plus models are designed with features and hardware that are approachable yet empowering to the seasoned player. The necks for the series feature 12"-radius fingerboards, with rolled edges perfect for intense playing while maintaining comfort. 

The New Noiseless pickups used throughout Player Plus models deliver classic Fender tones with modern clarity: delivering highs that can cut through the mix without distracting hum. These electronics are controlled with advanced switching capabilities to give players easy access to a wide variety of tonal options while locking tuners provide professional-grade stability and make string changes easy. These features differentiate Player Plus basses from traditional or vintage-style instruments but maintain their ability to seamlessly blend and mesh with every conceivable use occasion, genre, or creative situation.