BOSS Unveils RE-202 and RE-2 Space Echo Pedals
The RE-202 and RE-2 Space Echo pedals from BOSS are modeled after the classic Roland RE-201 Space Echo from the 1970s and 1980s. The RE-202 is a more complex pedal with three foot switches and more capabilities, whilst the RE-2 is a traditional BOSS small pedal with basic Space Echo features.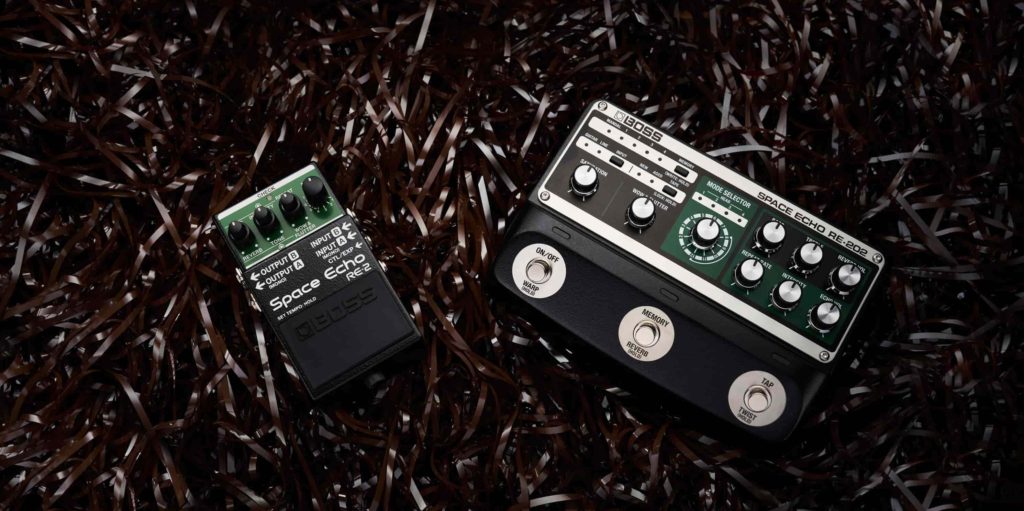 The RE-201 Space Echo was a milestone Roland product and one of the premier tape echo units of its age. It was first introduced in 1974 and in production for over 14 years. It could produce everything from pristine, single delays to rich, rhythmic echoes and ambient washes thanks to three uniformly placed tape heads and a spring reverb tank.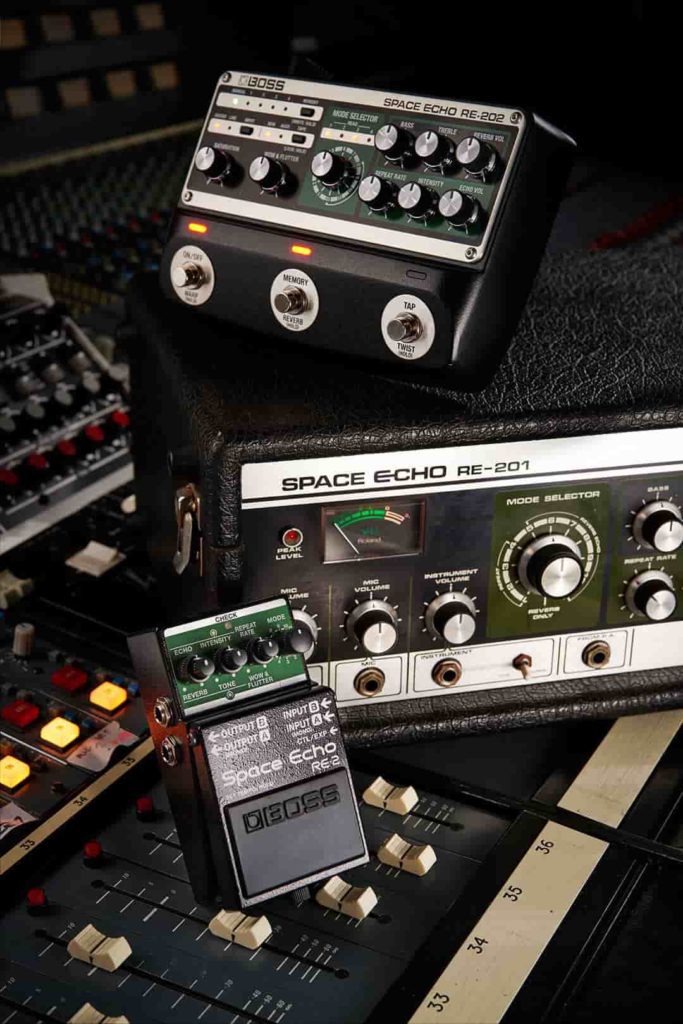 Many variables contributed to the RE-201's appealing sound, from the warm compression of magnetic tape saturation to the dynamic modulation caused by motor speed changes. Last but not least, the analog preamp circuitry was an important component of the Space Echo's sound profile.
BOSS brings the authentic Space Echo experience back to life like never before with the RE-202 and RE-2. These pedals fully mimic all the complex, non-linear behaviors that contribute to the RE-201's everlasting character.
Everything that effects the sound, including the tape path, record/playback mechanism, motor fluctuations, preamp coloration, spring reverb character, and more, has been reconstructed with all-new algorithms.
The RE-202 recreates the RE-201's vintage sound without the requirement for tape change or hardware maintenance. All of the original key controls are present, including the iconic 12-position mode selector. Every behavior, such as the subtle pitch change that occurs when the Repeat Rate knob is manipulated or the cool runaway feedback that occurs when the Intensity knob is maximized, is accurately duplicated.
Users may tune in everything from a brand-new Space Echo to the aged character and eccentricities of a well-loved vintage piece, thanks to adjustable tape age and changeable settings.
For the first time, the RE-2 packs the whole sonic character of the RE-201 into the legendary BOSS compact pedal format. An 11-position mode selector gives users access to three synthetic tape heads with or without spring reverb, and independent level knobs to balance the echo/reverb combination. The RE-2 also includes powerful features including Wow & Flutter control, an extended delay duration, configurable carryover, stereo I/O, tap tempo, external control support, and more.
Visit their website to find out more – www.boss.info