James Jamerson Gets A Headstone After 38 Years
James Jamerson was the backbone and the most crucial part of one of the most legendary groups of musicians of all time. This band was called the Funk Brothers and were responsible for all the Motown hits from their founding in the late '50s all the way up to the '80s. 
With their contribution to Motown songs, they created some of the most memorable songs of the '60s and '70s. They also helped shape not just music, but pop culture as well.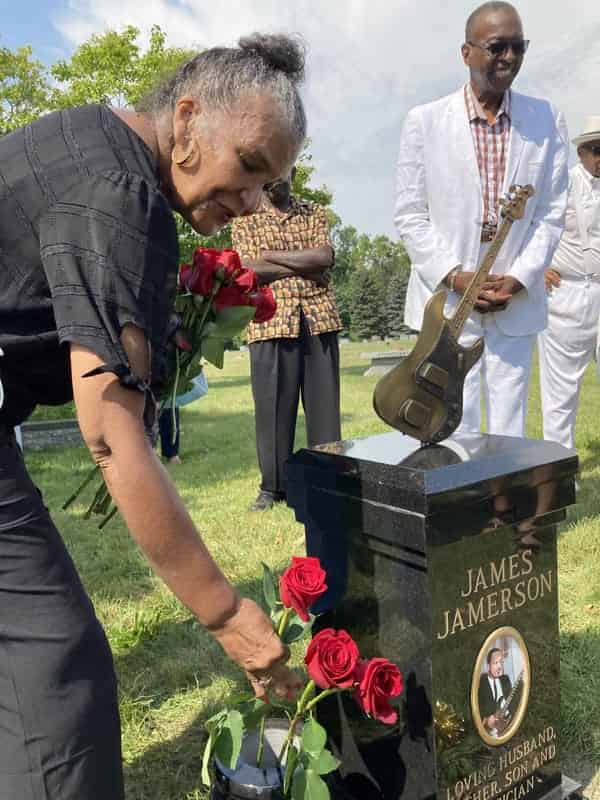 When James Jamerson suddenly passed at an early age of just 47 in 1983 he was not given the proper burial that he was entitled to, as one of the most important bass players of our generation. He was just given a simple faceplate. 
But now, nearly 40 years later a proper headstone was placed in the memory of the legendary James Jamerson. The impressive black marble block features that classic James Jamerson photo where he is holding his P Bass that was dubbed as the "Funk Machine". The block is topped off with a bronze sculpture of his signature P-Bass as well.
His widow Annie Jamerson said that "It's something I had wanted for years, and I'm just happy it's finally happened."
This effort to give James Jamerson the headstone that he deserves was started by his cousin Anthony McKnight. It was a three-year fundraising project that made it possible to bring James's gravesite up to par like the legend he was for not just the bass playing, but for the music community as well. 
Mr. McKnight stated that "I felt James deserved more because he's considered the father of modern-day bass,"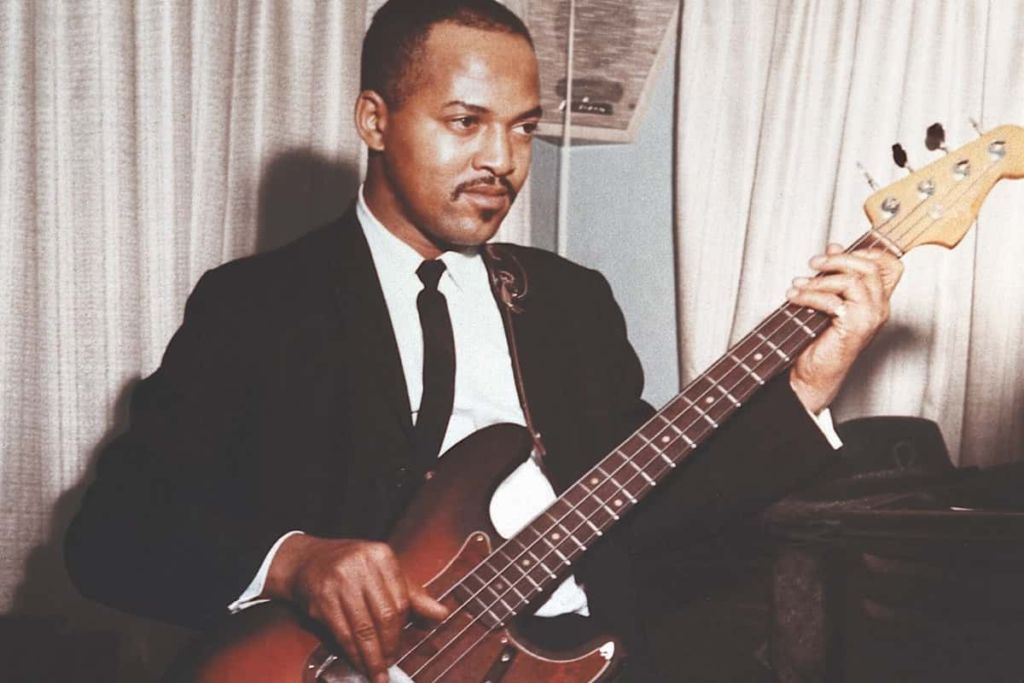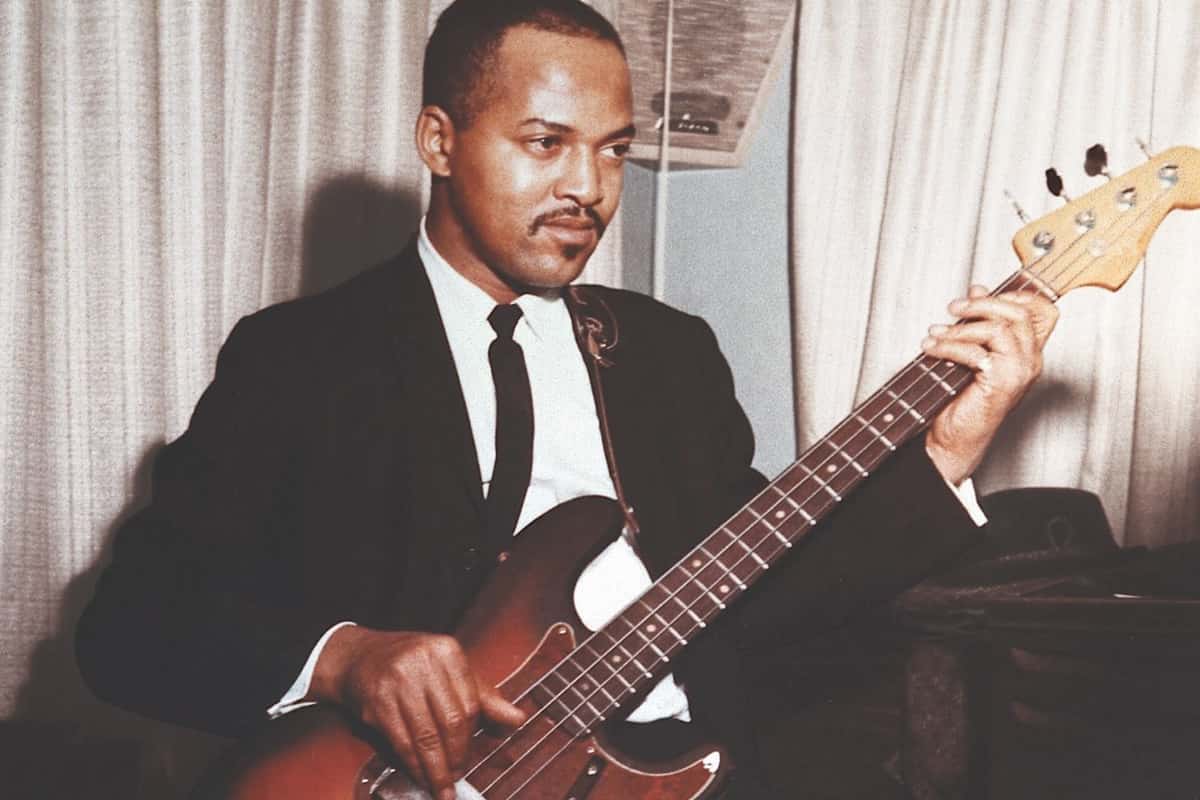 James Jamerson, as we said before, was part of the legendary Funk Brothers band that served as the in-studio band for Motown records. Unfortunately, this band did not get credited on almost all of the early Motown songs and they were basically faceless musicians that were considered employees and nothing else. But this group of musicians had a much bigger role in Motown's success. They basically created the "Motown" sound with their unique approach to pop songs as proficient jazz musicians. 
James Jamerson is considered a pioneer in bass playing. He was the first bass player who elevated the role of the bass in popular music. Before him, the bass was restricted to the background. Only playing simple root notes, and simple rhythms. Jamerson, being a jazz musician himself, was more familiar with music theory and he would add more substance to these simple bass lines. He would add more chromatic notes, chord inversions, and rhythmic syncopations. A key part of the "Motown" sound was James's melodic bass playing.