Top 5 Adam Yauch Bass Moments Of All Time
Adam Yauch, also known as MCA, was the Beastie Boys' oldest member and, in many ways, the group's creative and spiritual heart. Yauch – a practicing Buddhist and vegan – was the most vociferous in leading the change in their sound. Turning Beastie Boys from the bratty hardcore punk trio to a number one band and turning themselves into hip hop icons. And it all started with the release of their debut 1986 album, Licensed to Ill.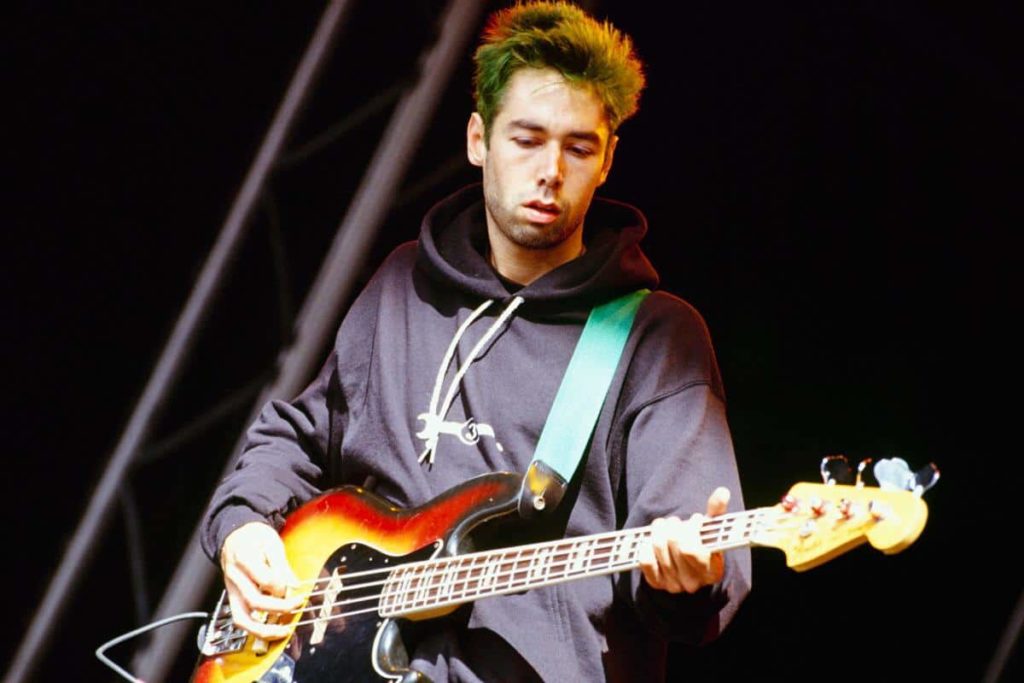 Under the identity Nathaniel Hornblower, he played bass in the Beasties' early incarnation while still being a punk band. Later, with his direction, the band changed to groovy instrumental experiments, a change his bass lines also followed. He was also crucial in directing many of the band's eye-popping music videos.
When Yauch died of cancer in 2012, his bandmates Mike Diamond and Adam Horovitz put the Beastie Boys' story to rest.
Here are 5 of his most creative moments as a bass player in the band's history.
The Beastie Boys' song "Make Some Noise" was released as the third single from their eighth and last studio album, Hot Sauce Committee Part Two. The song is also their most successful single since "Ch-Check It Out" in 2004, landing at No. 1 on the Nielsen alternative rock chart. It features, in our opinion, his funkiest bass lines of all time. 
With this song off their 1992 album "Check Your Head", they went back to their hardcore punk roots. It features a heavy bass line by Adam accompanied by some really interesting bass fills. This song is actually a cover, the original song is by Sly and The Family Stone. It was first released on their 1974 album Small Talk. But the Beastie Boys took it to a next level.
3. No Sleep Till Brooklyn
"No Sleep Till Brooklyn" is the sixth single from the Beastie Boys' debut studio album, Licensed to Ill. It's one of their signature songs and it is about a long tour and all the events that make it exhausting, while also emphasizing their commitment to keep going till they reach their home base in Brooklyn.
The Beastie Boys' "No Sleep Till Brooklyn" was a big concert favorite and was regularly utilized as their closing song. The title is a play on the Motörhead album No Sleep 'til Hammersmith, among other references to then-popular metal.
4. (You Gotta) Fight For Your Right (To Party)
Fight for Your Right is undoubtly one of their most famous songs of all time. It was the fourth single from their debut album Licensed to Ill. It peaked at No. 7 on the Billboard Hot 100 and was later selected as one of The Rock and Roll Hall of Fame's 500 Songs that Shaped Rock and Roll.
"Sabotage" careens around Adam Yauch's massive bass riff, maybe his finest moment as a bass guitarist in the Beastie Boys rock trio configuration. In the liner notes to 1999's Beastie Boys Anthology, Adam Horovitz remembered, "Yauch came in one day with this concept for a song where a distorted bass keeps playing a riff and we would do all these hits and stops to bring suspense and drama."
Unfortunately, Adam Yauch left us way too early in 2012 due to illness with cancer. Yauch was diagnosed with cancer of the parotid gland and lymph node in 2009. He had surgery and radiation therapy, which caused the release of Hot Sauce Committee Part Two and the accompanying tour to be postponed.